The Most Frequently Recurring Words and Phrases Used on Independent Sex Worker Personal Websites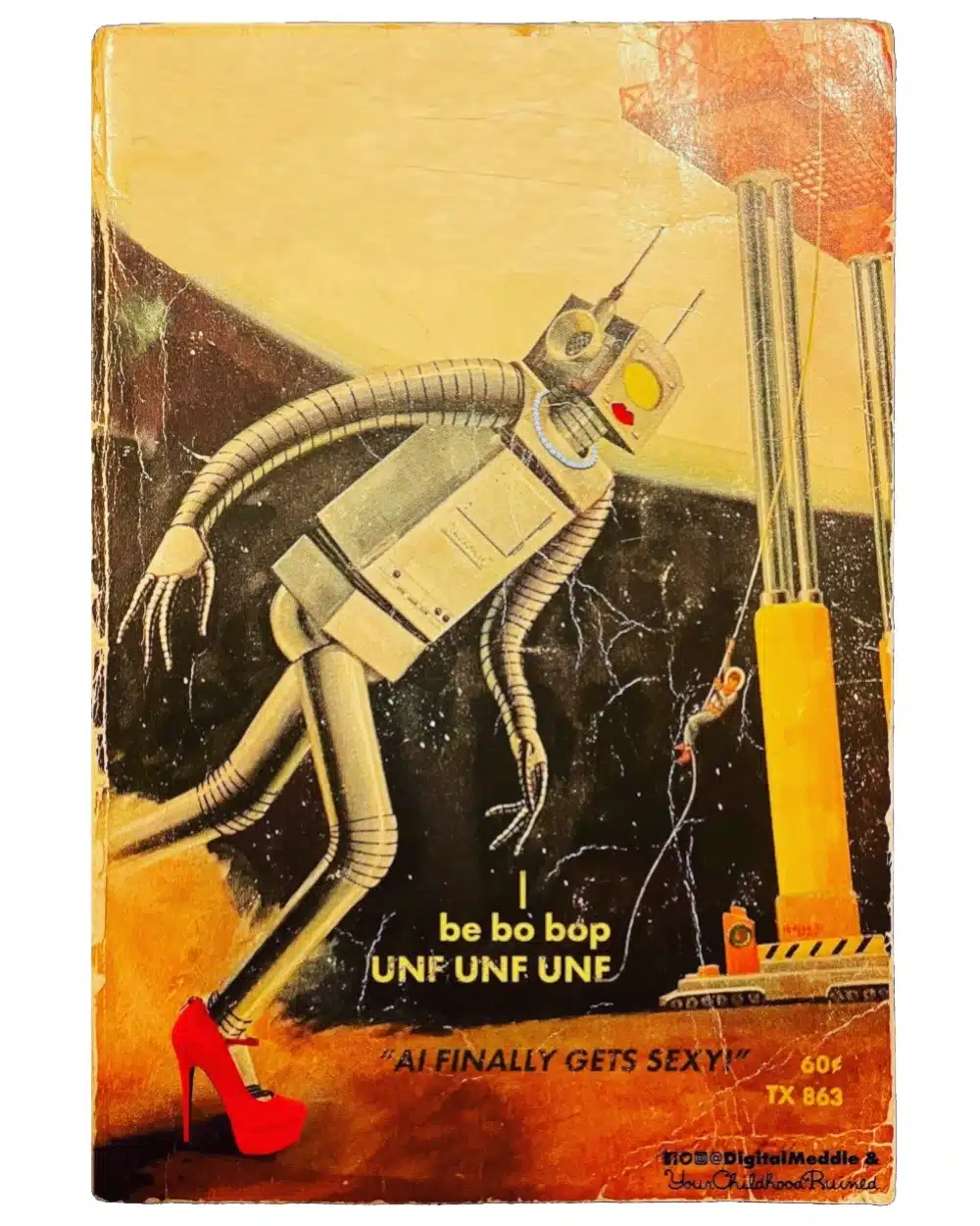 Cover image courtesy of Digital Meddle.
As the Sex Worker Search library of indexed websites has grown, some interesting patterns have begun to emerge in the data.
We sex workers who own our own websites are a relatively small and close knit community so it is inevitable that trends occur. Words and phrases that commonly appear on our websites come into, and go out of, fashion.
I have noticed certain recurring words and phrases and I thought it would be interesting to quantify these similarities.
So I used this word frequency analysis tool that allows you to detect the frequency of occurrence of individual words, and also phrases, and sort them in order of most commonly used.
By inputting all 450,850 words of text from all of the descriptions from all 5000 sex worker websites that Sex Worker Search has indexed so far, I discovered that the most commonly used noun on our websites is... "Love!"
Awww. That's really sweet. (sweet is about the 20th most popular word overall and the 6th most popular adjective after sensual, fun, good, sexy and soft.
I noticed the word "muse" is hugely popular. I don't remember this being the case 10 years ago when I was reading a lot of other people's sites seeking inspiration to write my own about page. I guess "muse" is a recent phenomenon. I like it. I'm incredible at what I do as a sex worker. I'm not sure I've ever inspired anyone to create a work of art in my honour, but if I did, that would be awesome 🙂
As an experiment, I asked Chat GPT to create an introductory description for someone working as an entertainer and companion (if I'd said "sex worker" I would have had my request rejected) outlining their skills, attributes, admirable qualities and what they have to offer clients using the top 100 most popular words and the top 100 three word phrases.
This is what Chat GPT came up with =
"Hello there! I'm your sweet and sexy muse. I am a down-to-earth companion and entertainer, and my name is Chloe. My friends describe me as "fun" and "bubbly". I love to make people feel relaxed, so our time together will be an enjoyable escape from the hustle and bustle of life.
I am the "girl next door" you've been looking for, with a warm and open-minded personality that you will find inviting. If you are looking for someone to share some of life's finer things with, I am here to help you indulge in the experiences you desire.
I take pride in getting to know each other, creating a genuine connection, and making you feel comfortable and at ease in all the right places. My sense of humor will keep you smiling, and my sensual touch will leave you wanting more.
I specialize in providing companionship and entertainment, and I love what I do. Whether you want to explore the art of conversation, share some laughter, or enjoy the pleasures of life, I am here to make it happen.
If you're ready to experience the unique and unforgettable time that I offer, please visit my website for more information about what I do. I can't wait to hear from you and look forward to meeting you soon. Don't hesitate to reach out if you have any questions or would like to know more about me. Your satisfaction is my goal, and I am always here to make your desires a reality."
That's actually not bad. As far as the Turing test goes, if I read that description on a sex worker's website, it would never occur to me that it looked like it was written by AI. It is a bit bland and some of the phrases do fit together somewhat awkwardly. There's no mention of where in the world Chloe is. It only hints at the fact that she's a sex worker with no mention of any specific services. I can't really fault this introduction for the latter as the majority of sex worker sites are in USA where sex work is still illegal so people there do tend to be extremely circumspect about disclosing the actual nature of their work. With good reason. To avoid self incrimination. So, vague and euphemistic introductions are not that unusual. If it had "based in x city, x country" in the first sentence, I'd rate this a 6 out of 10.
Some of the text I've read on people's websites is a work of art. We have some real wordsmiths in our midst. The trend is definitely toward the baroque. I think somewhat florid prose is expected as the norm in a sex worker site description. I've seen this approach used to great effect on some sites and on others the words seem to have taken over the entire site and it's just difficult or impossible to determine where in the world that sex worker is, what their rates are, or how to contact them. The best sites really convey the heartfelt passion and enthusiasm many of us feel for our work and the great pride we take in being outstanding in the fields of our expertise.
Chat GPT's effort falls somewhere in the middle in my opinion. If that description was accompanied by a tagline above it saying a location (at least a city and country) and a menu linking to clearly marked rates page and contact page, then it's actually more than adequate but not in the same league (yet) as some of the best writing I've seen on sex worker websites.
Displaying snippets such as a meta description from a website in search results on a search engine has always been considered fair use. Without search engines there would be no internet as we know it. The source of the titles and descriptions displayed in search results is clear so the owner of the written content is always credited via their name or business name appearing in the title and there is always a link to their website.
Sex Worker Search now has around 5,000 websites indexed all belonging to independent sex workers.
Each site indexed is displayed in search results as a URL, name, title, tagline and brief description.
Every website has meta data which tells search engines how the owner of the site wants search results to display their URL, name, title and so on.
Sex Worker Search doesn't list anything more than other search engines like Google, Bing and Duckduckgo. There are no profiles and no pictures. Clicking on any website indexed in SWS search results takes you directly to that website. This is how SWS differs from an escort directory. When you click on an escort on a directory, it takes you to their profile page with their description, pictures, rates and contact details. You stay on the directory. When you click on  search result on a search engine, you leave the search engine and go to the website owned by the person described in that search result.
Each website is unique and each sex worker has communicated via their own website in their own way their skills, attributes, qualities, personality, physical traits, speciality services and what they have to offer to clients.
Sex Worker Search will never display search results against the wishes of the owner of a website. If anyone contacts me asking me to change how their website appears, eg change the title, tagline or description, or asks me to remove their website from search results entirely, I will do so immediately. I will be checking for dead links and manually removing websites that no longer exist from search results. In future I'm planning to find a solution that allows me to synchronise how the search results appear with edits to the actual websites on request. So if someone wanted to make use of this feature, they'd be able to change their title on their own website, eg from "Your Sweet And Sexy Muse in Miami, Florida" to "Your Sweet And Sexy Muse Now on Tour in London, UK" and that change on their website would automatically propagate onto their search listing. It's still early days but this feature and more are in development.
It's very important to me that Sex Worker Search be a force for good within the sex worker community. I want to operate this search engine legally, ethically and in a way that benefits all sex workers.
I would like to credit all 5,000 websites since I think crediting the authors where possible is the right thing to do when ethically using content to train a large language model. Currently the best way to see all 5,000 is via searches for Escort, Mistress, Sensual Masseuse, Tantric Masseuse and Professional Submissive.
This experiment, using AI to create an introduction using frequently used words and phrases from sex worker websites, has highlighted for me how sensitive the use of other people's content is. Some words and phrases are very popular. I don't think there's a lot of plagiarism happening and I don't think our introductions are cliched. I do think it's normal when starting out to read the websites of our more experienced and successful peers and get a feel for how a good introduction looks and to understand the conventions of the genre and I think that's fine too.
I do think my experiment constitutes fair use in that the owners of the original content are credited, nothing fake or misleading is being presented and the intention is to use the text in a way that benefits all sex workers by providing a template showing what the most popular words and phrases look like when they're all used in one imaginary introduction.
Please send me an email if you have any questions or comments. I would love to hear your feedback.